The Norwegian 'We Will Rock You" musical was on stage in OSLO for some years ago.
The theme did a live promo 'on stage' performance outdoor in the Oslo town. It was broadcasted on Norwegian NRK television.
Queen songs was performed by the actors. You can watch it all here

Check out QUEENONLINE for latest news on the Queen front.

Last released QUEEN bootlegs

April news
A handful of VINYL albums has been released. I have listed info. Also a pro-cdr release from Breakdown label in Japan, with Brian May & Kerry Ellis has been released.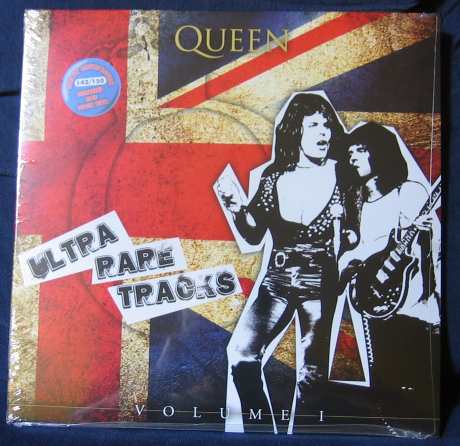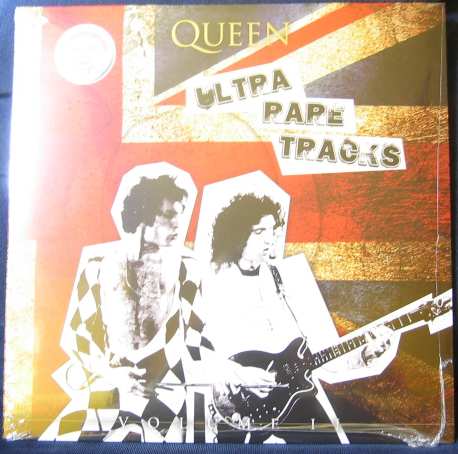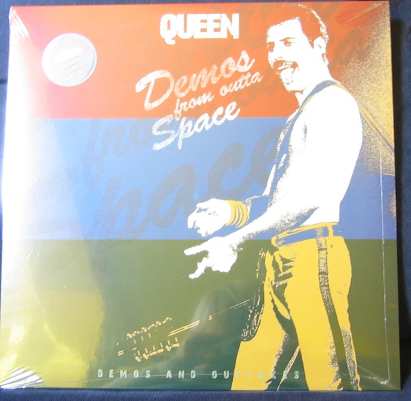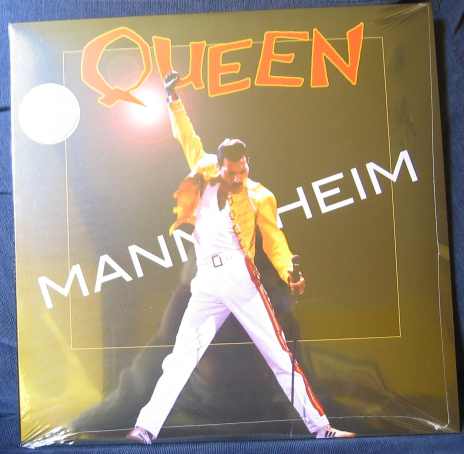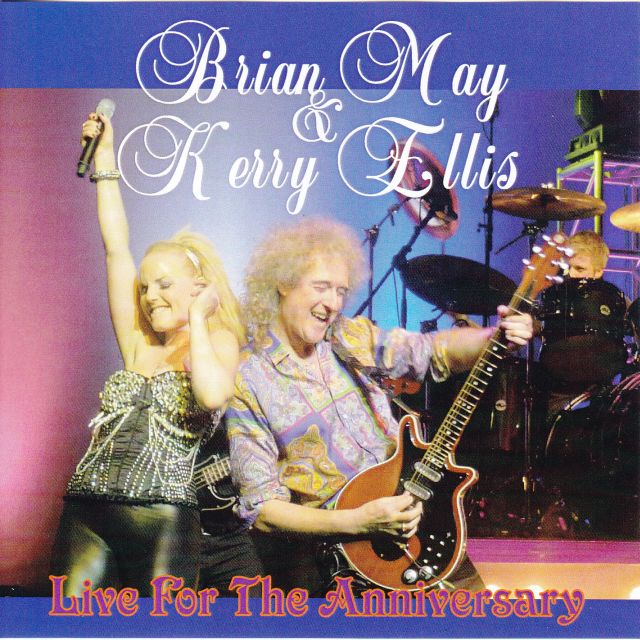 - Ultra Rare Tracks Vol I 1LP
- Ultra Rare Tracks Vol II 1LP
- Ultra Rare Tracks Vol III 1LP
- Demos From Outta Space 1LP Various out-takes. All well known by now.
- Mannheim 1LP Mannheim June 21st. 1986 (First part of show) FM broadcast.
- Brian May & Kerry Ellis Live For The Anniversary (Breakdown 556) 2cdr. Live at St. George's Square, Valletta, Malta April 5th. 2014. Audience recording.

January 2014 News
Wardour label from Japan has released 2 silver pressed 2 cd titles this week. Some 'no label' cdr has been released from Japan.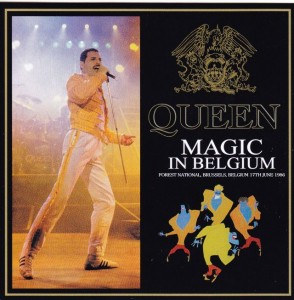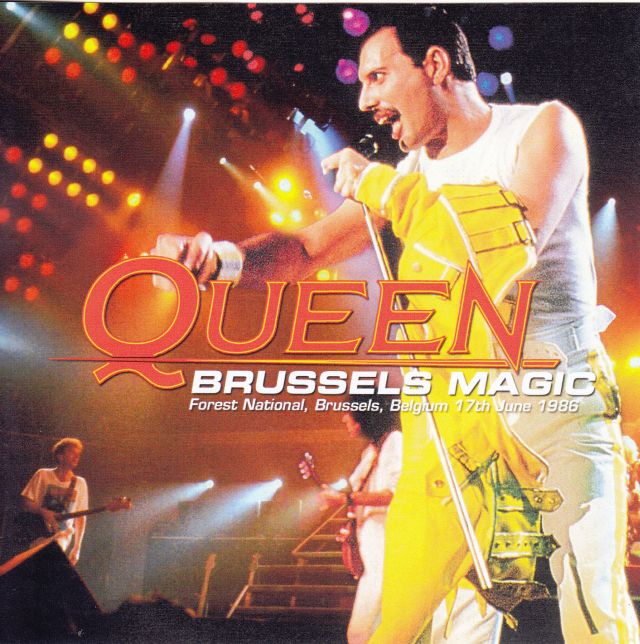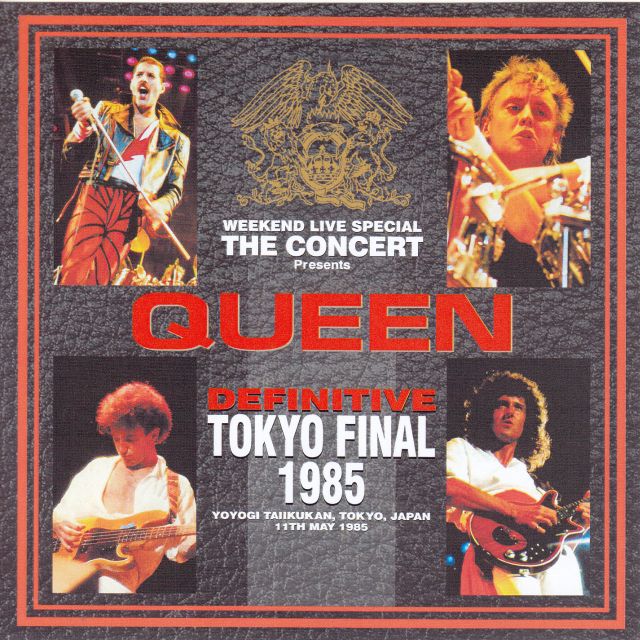 - Magic In Belgium (Wardour-117) is a 2CD set from the Forest National in Brussels, Belgium on June 17th, 1986. First time out on pro-bootleg.
- Buenos Aires 1981: Definitive Edition (Wardour-116) is a 2CD stereo soundboard from Velez Sarfield Stadium, Buenos Aires, Argentina on February 28th, 1981. This is being labeled an upgrade over
Gypsy Eye's First Major Rock.
- Brussels Magic (no label) 2cdr. Live at Forest National, Brussels, Belgium June 17th. 1986. Might be from the same tape source as previously 'Uxbridge' 2011 release.
- Definitive Tokyo Final 1985 (no label) 2cdr Tokyo May 11th. 1985.

November News

- Manchester Night At The Opera 2cdr (Breakdown) Live Manchester Nov. 26th. 1975.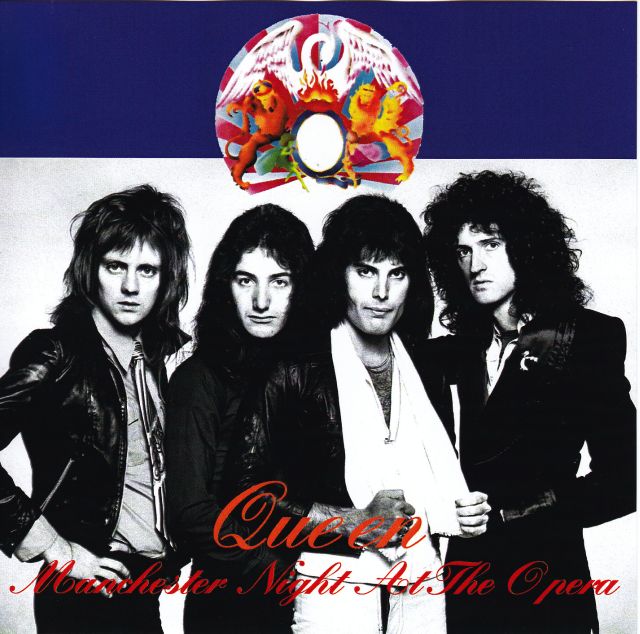 September news
Wardour label has released a 2cd from Zurich 1982. From Hot Space European tour. Same title as previously released 3 lp vinyl release back in the early eighties.
Also previously released on 2cd, with same source as vinyl 3lp. I can not confirm if this is a new source, or from previously released bootlegs. But there is a new complete tape source of the
show circulated around, so it's likely Wardour has use this new tape on this release. Otherwise, it's no point to release this 2cd.
Northern Disc DVD-R label has released a dvd-r of the Queen + Adam Lambert set from Las Vegas Sept. 20th. The iHeart show. + some more stuff included.

- Long Life To The Queen 2cd. Wardour release. Live at Hallenstadion, Zurich, Switzerland on April 16th, 1982.
QUEEN + Adam Lambert iHeartRadio Music Festival 2013 1DVD-R (Northern Disc ND 4170) Live MGM Grand Garden Arena,Las Vegas,NV September 20 2013 + MORE (PRO SHOT 56 min.)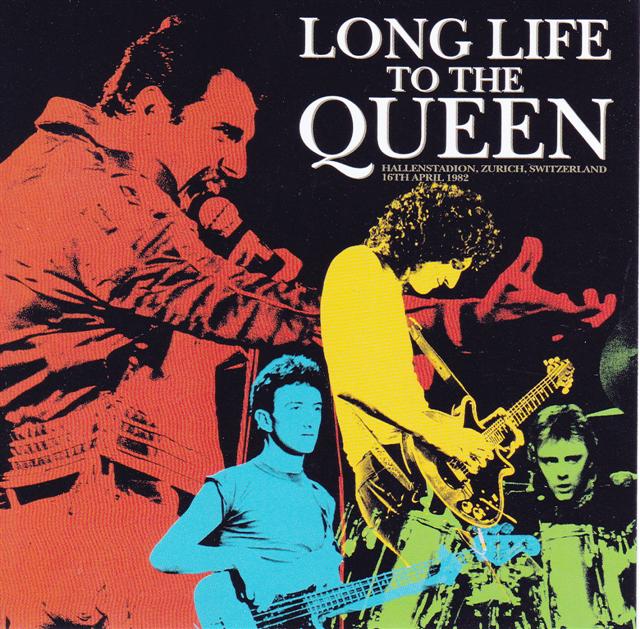 August bootleg news.
Not so much bootleg news so far this month.
One 4DVD (silver pressed) on Master Stroke label. Actually a collection of 4 DVD, which has been previously released on same label separately.
I'm not sure the release month of the vinyl album 'A Ladder To The Stars'. But as far as I know, it's from this year 2013.

-Four Phases Live In The 70'S 4Real Silver DVD Mastes Stroke Presents DVD Collector's Limited Edition. Master Stroke.FFMS-DVD
-A Ladder To The Stars 1LP color vinyl. BBC sessions 74 & 77. Well known sessions.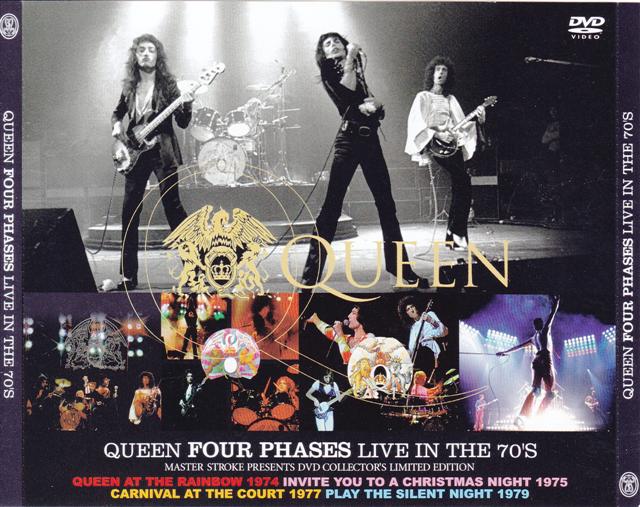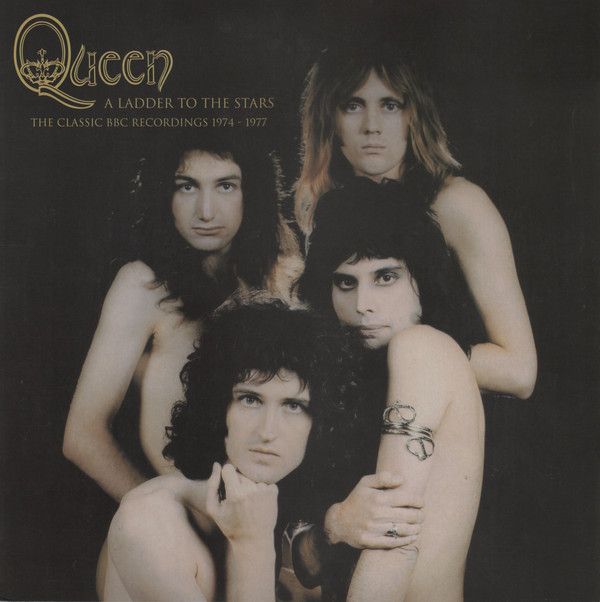 July bootleg news (Note: some titles are older releasing, but I got info now).
The great Japanese label Tarantura has released a new QUEEN title called 'Moet & Chandon Breakfast' 2cd, contains the Nagoya show on March 23rd. 1976.
Tarantura has also re-released their first Queen release 'Young Nobles Of Rock' 2cd. This is the 3rd. release of this 2cd. (The 2nd, re-release).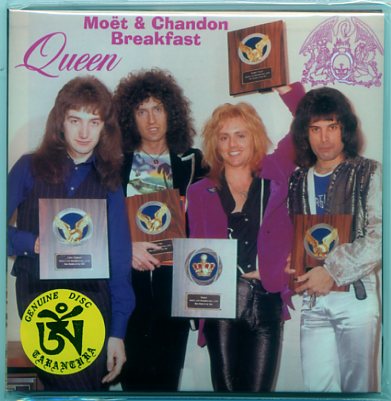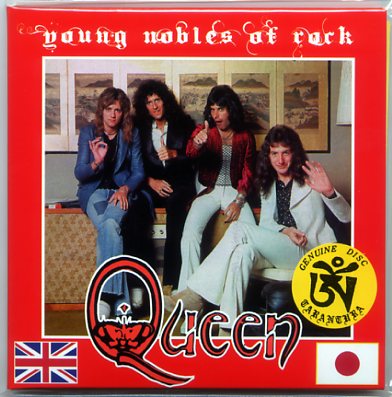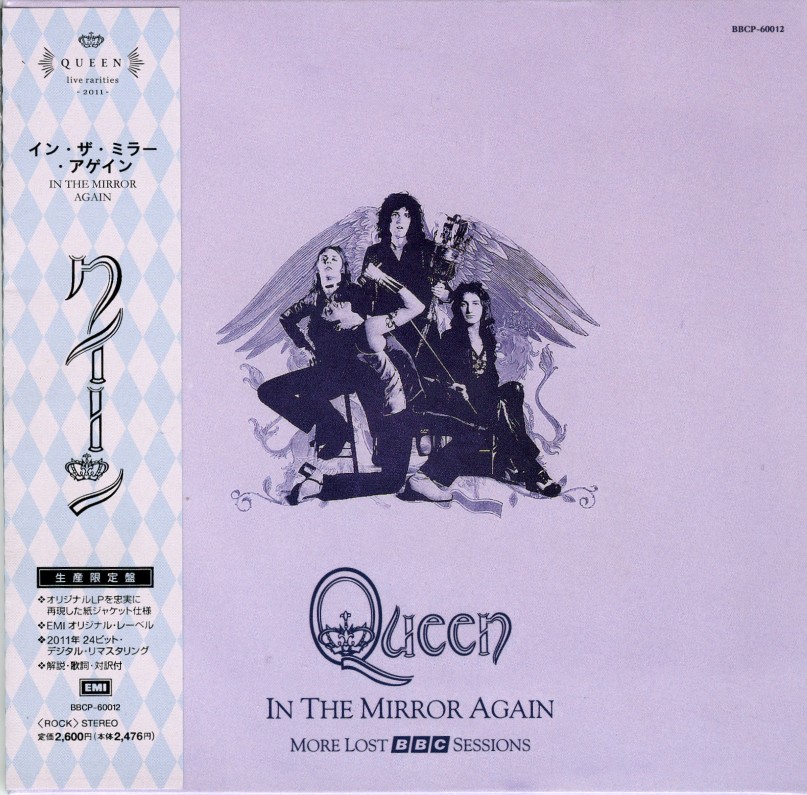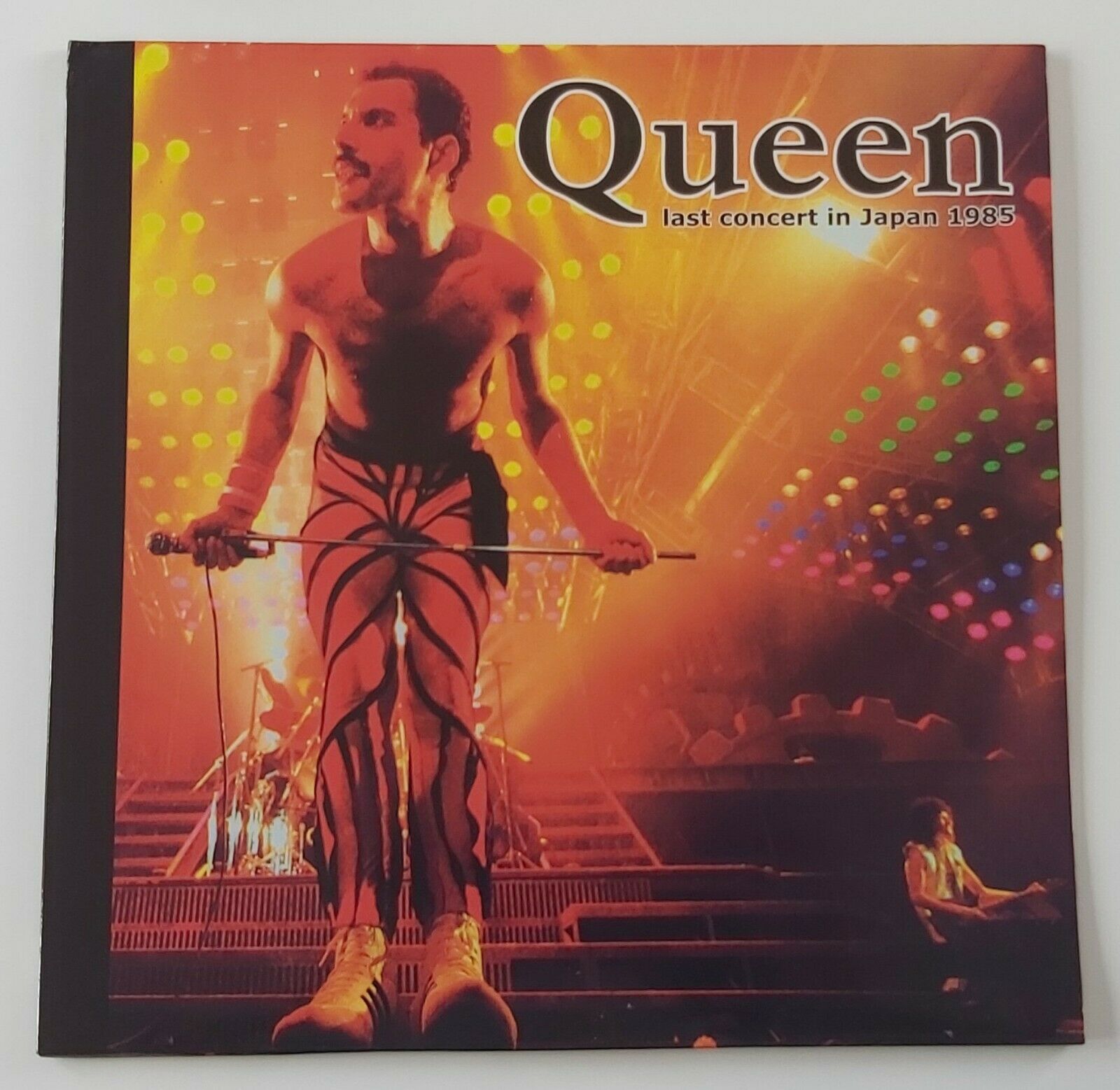 - Moet & Chandon Breakfast 2cd (Tarantura) Aichi-Ken Taiikukan, Nagoya, Japan March 23rd 1976.
- Young Nobles Of Rock 2cd (Tarantura) 3rd release. Tokyo May 1st. 1975.
- In The Mirror 'The Lost BBC Session' 1cd BBC session 73, 74 & 77. Russia production I think.
- In The Mirror Again 1cd Golders Green Hippodrome Sept. 1973. BBC recording. Russia production I think.
- Last Concert In Japan 2LP Osaka, Japan May 15th. 1985.
- Budapest 1986 Complete: Raw Master Edition D130607 (2cdr + Ltd Bonus 1dvdr "Live In Budapest Complete") Live at Nepstadion, Budapest, Hungary 27th July 1986 SBD (upgrade) Uxbridge 491
+ Queen - Live In Budapest Complete (Bonus dvdr) Live at Nepstadion, Budapest, Hungary 27th July 1986 PRO-SHOT(16 MULTI-CAM EDITION)


June bootleg news
I have received info about some bootlegs which has been unknown for me. Does anyone have the following titles for sale/ trade. I'm only interested in original versions.
- You'll Gonna Like It ! 1cd Haag, Holland Dec. 9th 1974. (released Dec. 2012)


Bootleg news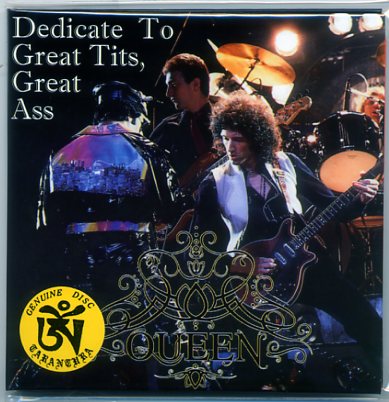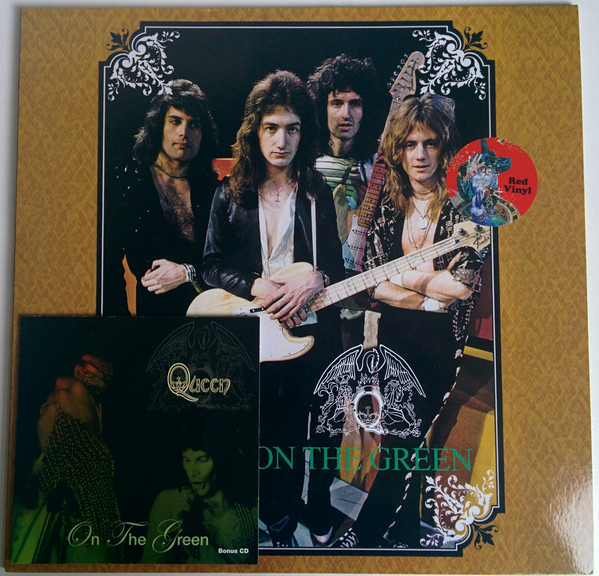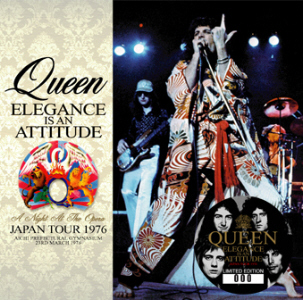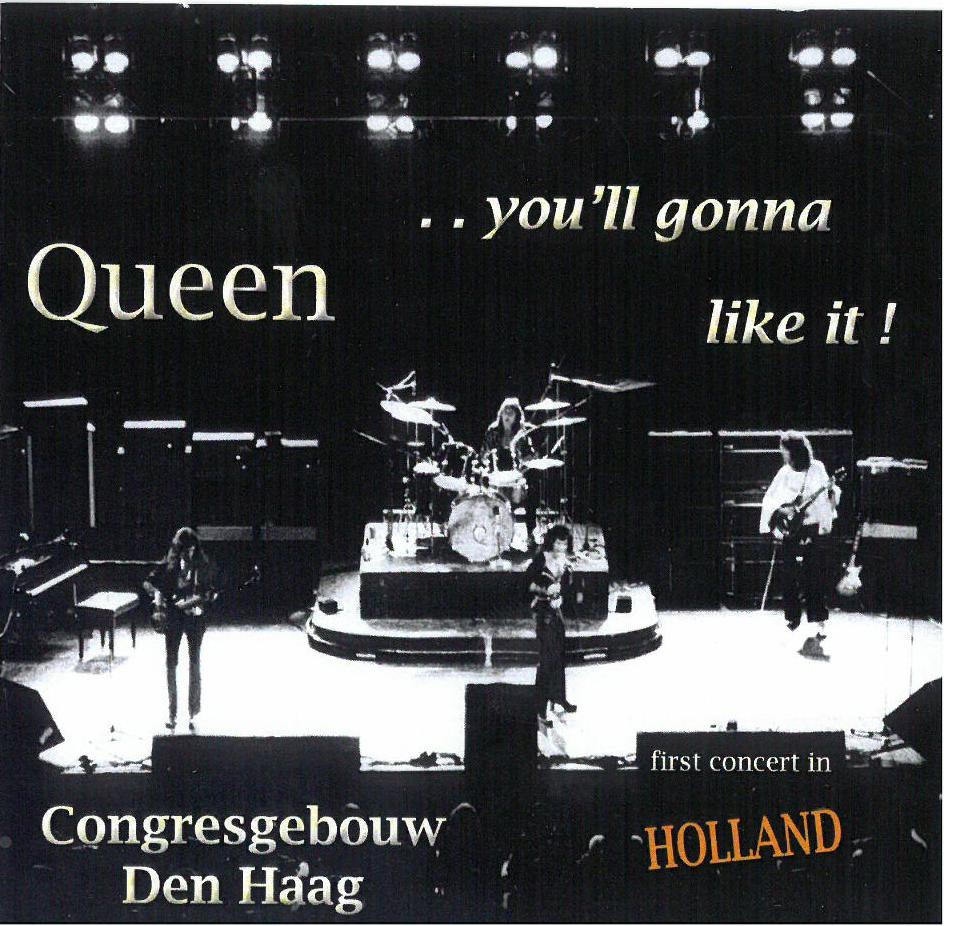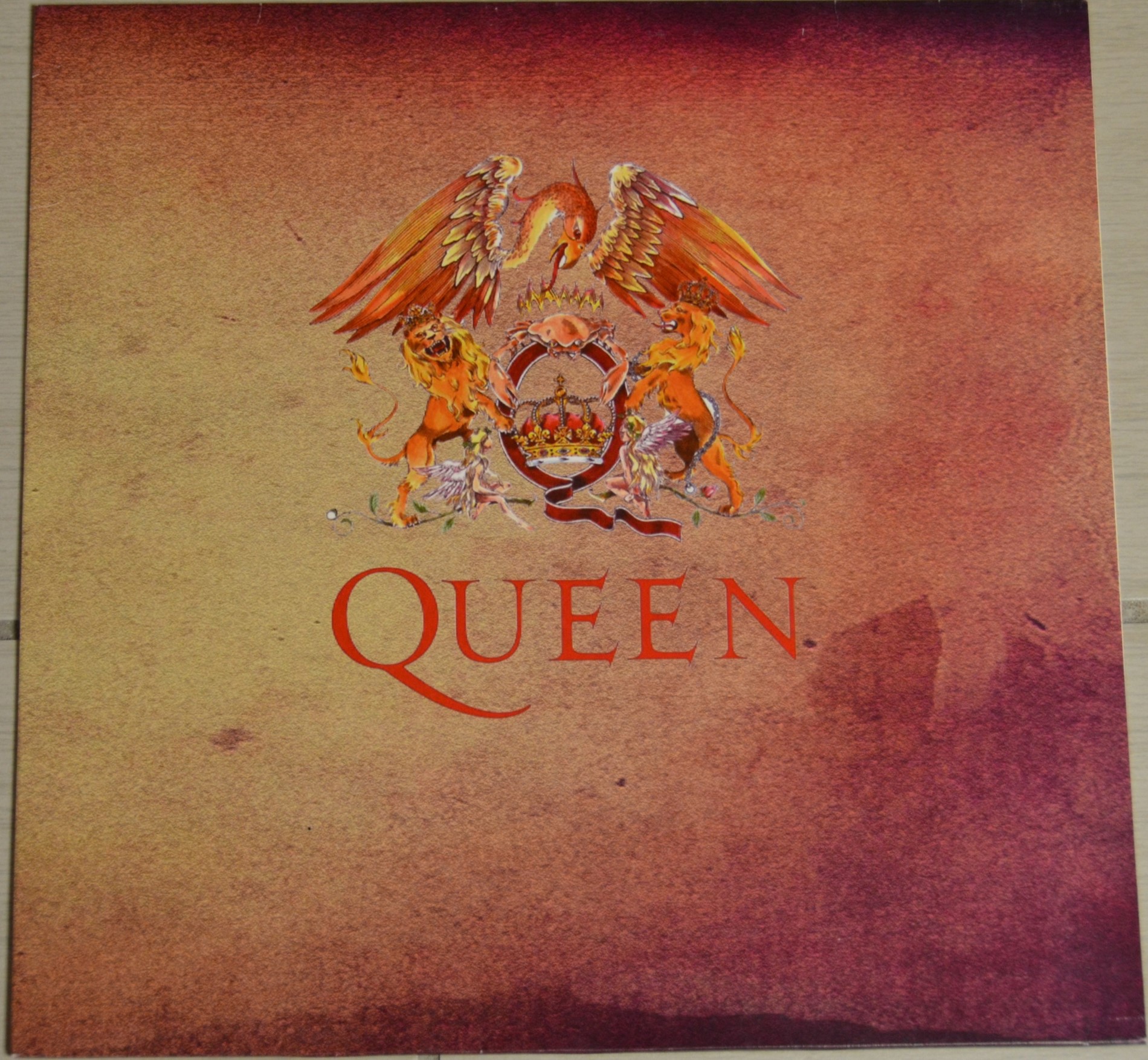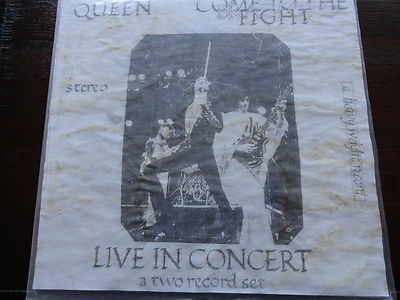 - Dedicated To Great Tits, Great Ass 2cd (Tarantura) Nippon Budokan Dai- Hall, Tokyo, Japan Monday 23rd April 1979. Recorded by Mr. Peach
- On The Green 1 LP & 1cd 3 color vinyl versions. Golders Green Hippodrome, London UK Sept. 13th 1973. BBC recordings.
- Elegance Is An Attitude 2cd (Wardour-112) is a set from Aichi Prefectural Gymnasium in Nagoya, Japan on March 23rd, 1976.
- In The Mirror Again 1LP Golders Green Hippodrome, London UK Sept. 13th 1973. BBC recordings.
- You'll Gonna Like It ! 1cd Haag, Holland Dec. 9th 1974. (released Dec. 2012)
- Come To The Fight 2LP This looks to be an old vinyl, but I haven't much information. Can someone tell me info?

May news
Hello all. I'm sorry for long delay in info, but there haven't been so much before now.
I was at this years UK Fan club convention in Great Yarmouth in April. My 21st. UK convention. A great time as always.
There is a handful cd bootlegs from Mexico which I haven't listed. I will collect the info, but nothing special to mention. All shows/ tracks well known.
Need a bit time to collect all the info.
A vinyl or 2 has also seen daylight. BBC session etc. I'll come back with details, but again all tracks known.

I spoke with Queen archivist Greg Brooks at the convention. He also had a session there. He play for us some live footages from Queen live in Paris & Japan 1979. Really nice ones.
There are on the agenda planed a DVD box of the 'Live Killers' tour in 79. But have in mind that there is NO releasing date or which 'form' this will be in (box set with 2, 3 DVD's, cd's ? etc). The work is also a bit on and off, so it's unnecessary to nag Queen production about this. There are film from Paris & Tokyo gigs, a few others to, but again it will take a bit time. They work on it to collect the best takes etc... It's NOT on the 'releasing list' yet.

On the 'releasing list' is Rainbow 74 gigs. Queen production have all 3 Rainbow gigs on multitrack tapes. The gigs are March 31st. and November 19th. & 20th. 1974.
Greg told us, it's really nice recordings, and they also work on the films from Nov shows. I understood that both Nov show was filmed in full, so this is really great news.
The March show also has a track which surprise him a bit, he didn't know they did it at this time.

So Queen's next live release seams to be the Rainbow 74 shows. We have to wait to see which form it will be in, but I hope we will have at least March show on cd's, and Nov on cd's and DVD. This would have been a nice Christmas gift for many of us blood fans. The March show had only 2 track filmed. Well, they still search for the rest, but I don't know any more available of this, but if you know, let me know, and I send info further away.
The releasing time for Rainbow live release is later this year. Before Christmas I think, if I understood Mr. Brooks correct. But again, things might turned up, and delay can happen. We know all about this.
Sorry again for delay in updating, but I have problems to find time......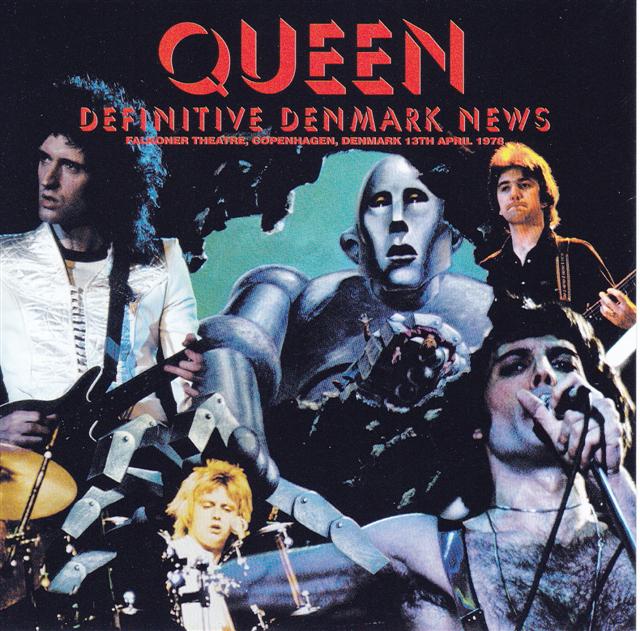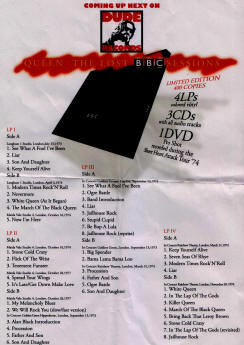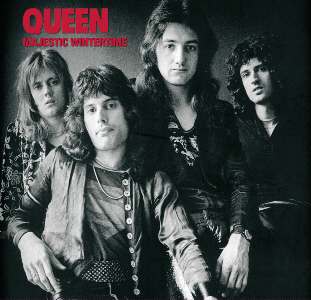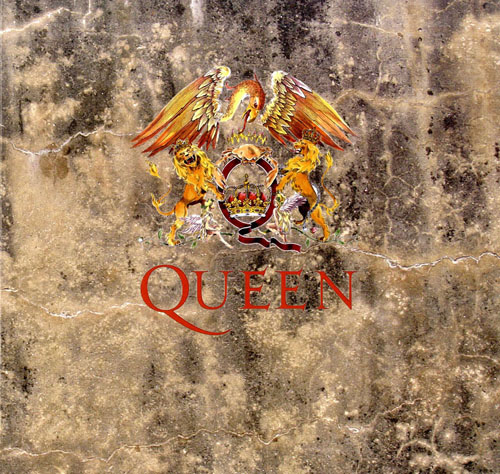 - Definitive Denmark News (Wardour-109) 2CD Falkoner Theatre in Copenhagen, Denmark April 13th, 1978. This is being listed as an upgrade to Denmark News (Wardour-048) released a few years ago.
- The Lost BBC Session 4LP, 3cd & DVD BBC session 73, 74, 77, Golders Green 73, Rainbow March & Nov. 74. Will be out in June.
+ BONUS TRACKS: Rainbow Theatre, London, England, November 19, 1974 INCLUDING 8 PAGE BOOKLET. Released in JUNE.
- Majestic Wintertime 2CD (G.R. 861/862) contains the Cologne, Germany show from December 6th, 1974 on disc one and The Hague, Holland show from December 8th, 1974 on disc two. This also has a few bonus tracks from November 19th, 1974 at the Rainbow Theatre and comes with an 8 page booklet.
- In The Mirror (The Lost BBC Sessions) 2LP BBC sessions 73, 74 & 77.


GO HERE for pre-bootleg information

Bootleg NEWS

Concert news

Concert list

Want list

Trade list

LINKS

Pre-info




Bootleg cd

Pro-CDR bootlegs

Bootleg vinyl

Bootleg CD solo

Bootleg DVD

QUEEN + Paul Rodgers

QUEEN + Adam Lambert



Officially live album

Pirate cd

Convention 2006

Concert News