Label:
LLX 314
Country:
Japan
Released:
1980 (might be before, but I got mine from Japanese mail-order company in summer 1980 in new mint condition)
Recorded:
Kosei Nenkin, Osaka Japan March 29th. 1976. Afternoon show.
Sound:
Very good & excellent audience recording. Complete concert.
Cover:
Fold-out black & white cover.
Comments:
This vinyl album has turned out to be the most expensive, and rarest Queen vinyl bootleg ever, so far. Queen did 2 concert at this day in Osaka. This album is from the afternoon show.
You can hear Freddie say's after Ogre Battle ".....good evening, (following with) good afternoon....".
The evening show is out on a 2CD which also is titled 'Zoom'. Re-releasing of the 2cd is also around.
I've been informed that most copies of this bootleg was seized by the police. Rumors say's 200 copier was made out, but 80% where seized. Nice and interesting 2LP.
Released on 2CD in March 2005, under title "Operatic Afternoon" (Japanese 'Wardour' label).

Beware of that in 2015, this Japanese album has been re-pressed (pirate copied) in Europe.
At least 250 copies has been made out, but might be more. I have some info on this under track list.
Roots:
Original vinyl bootleg. Recording comes from audience recorded tape.
CD release:
Released first time on 'silver' bootleg 2cd in March 2005, named "Operatic Afternoon" (Wardour label).


Front cover
SIDE A
Intro: Bohemian Rhapsody ('opera part' on tape)
Bohemian Rhapsody (end 'rock' part)
Ogre Battle
Sweet Lady
White Queen
Flick Of The Wrist


SIDE B
Medley: Bohemian Rhapsody
Killer Queen
The March Of The Black Queen
Bohemian Rhapsody (end part)
Bring Back That Leroy Brown
Brighton Rock
Son And Daughter (end part)

SIDE C
The Prophet's Song
Stone Cold Crazy
Doing Alright
Lazing On A Sunday Afternoon
Keep Yourself Alive




SIDE D
Liar
In The Lap Of The Gods....revisited
Now I'm Here
Medley: Big Spender
Jailhouse Rock
Whole Lotta Shakin' Goin' On (improvisation)
Jailhouse Rock (reprise)
God Save The Queen....(tape)

WARNING.

In the summer 2015, I find this one on ebay. Defiantly a EUROPEAN PIRATE release.
This reissue (or pirate release) is available in some various color vinyl's. See under for info.
It came with hologram stickers that were NOT APPLIED to the sleeve. So this can easily be mistaken for an original if someone "lost" the stickers.

Things to check:
The original has labels printed in silver, the reissue has them printed in a cream color.
The original sleeve has a white-ish border running all around the front image.
For the reissue the bottom border is almost non-existent.

The reissues are said to be a limited edition of 250 numbered copies. But more might be made out.
Nr. 1-50 Black vinyl
Nr. 51-150 Red vinyl
Nr. 151-250 Blue vinyl
Additionally, there is an unknown quantity of test pressings (white label), and also a pink color variant.
In November 2017, a version with green & blue vinyl. Not sure if this one is a part of the 250 pressing.
Probably more color versions are made out than those below.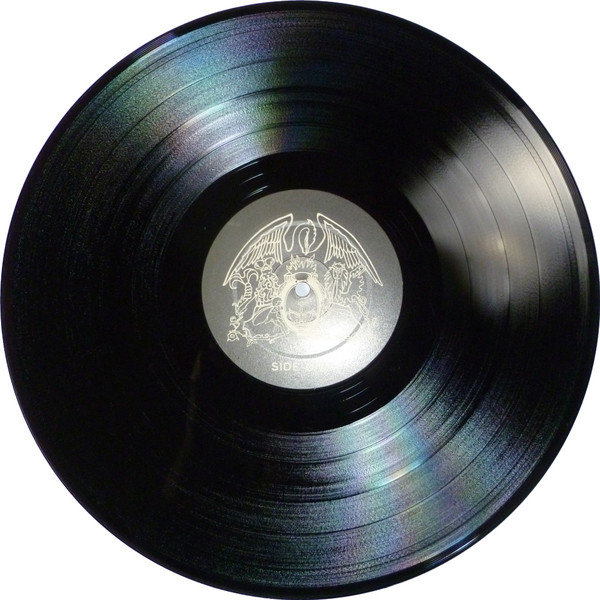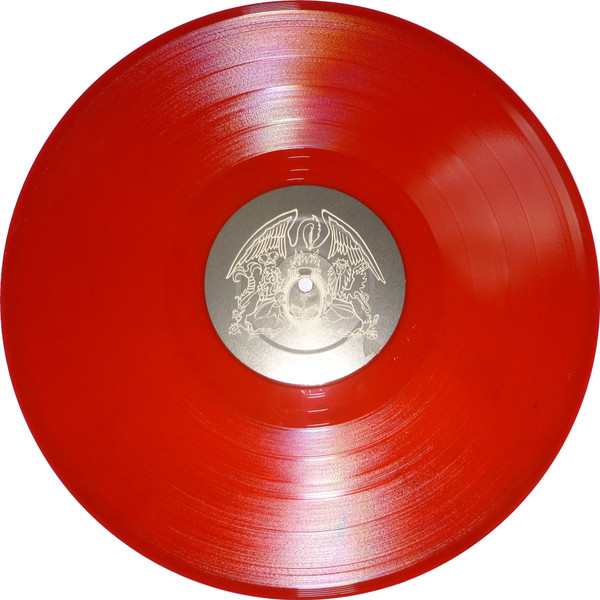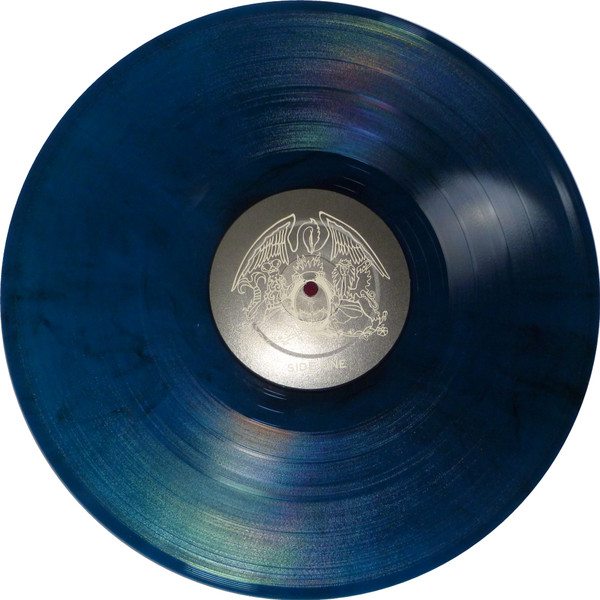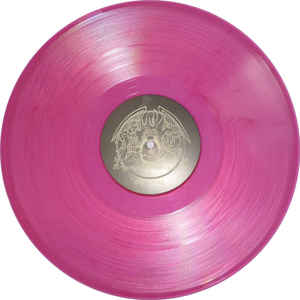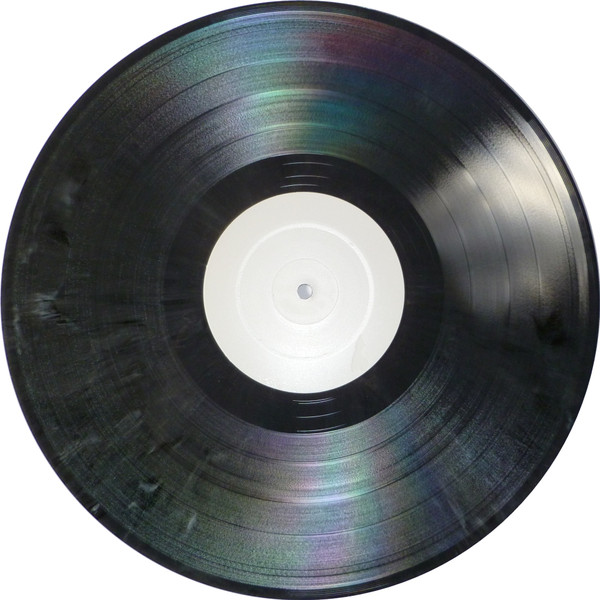 Found this one of Facebook in Nov. 2017. Another pirate pressing.
Cover, note the white bottom
border is more than less missing.
Black vinyl re-pressing.

Got info on this in February 2021.
Back to bootleg vinyl
Back to MAIN PAGE


Back cover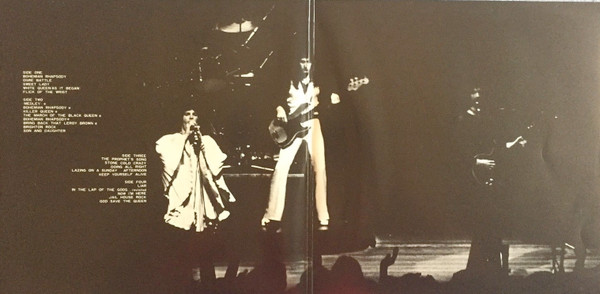 Fold-Out cover.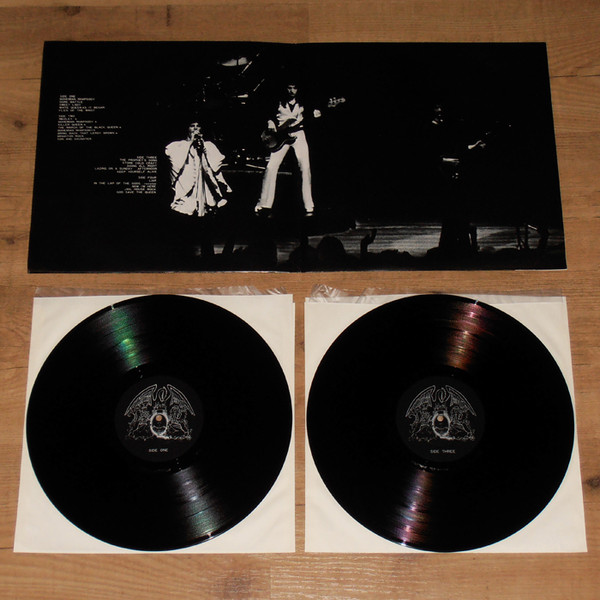 Inside & LP's