QUEEN Pro-recordable bootleg cd's
The titles listed here, are all released on recordable compact disc's.

This is the titles I know about,
All titles are more than less factory manufactured PRO-CD-R's bootlegs. Normally, at least 100 copies made out of each title. Sometime less, but CDR are offend limited releasing.
All these are 'original' versions cdr, with offset printed cover and label. No 'home made' inkjet cover are included, as far as I know.
Go HERE for SOLO bootlegs.

return to index page

Last update: July 31st. 2022
No 'home made' copies are listed here. (As far as I know).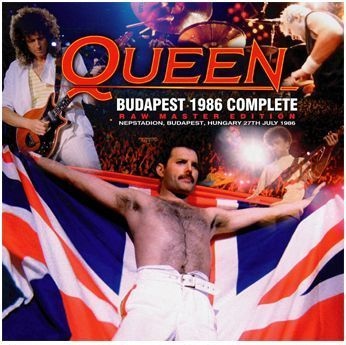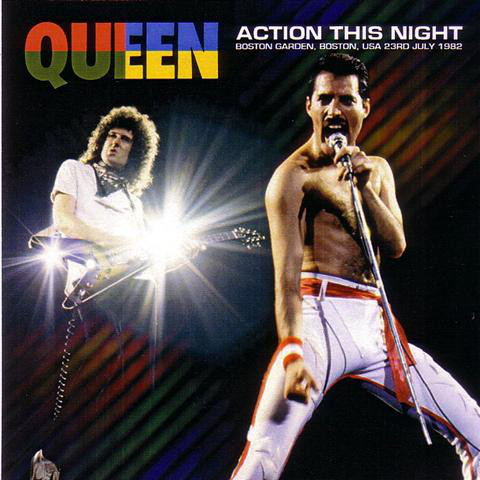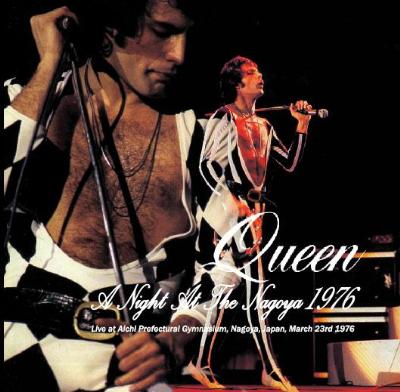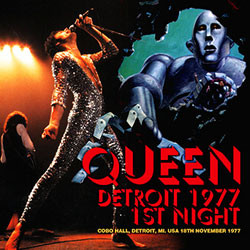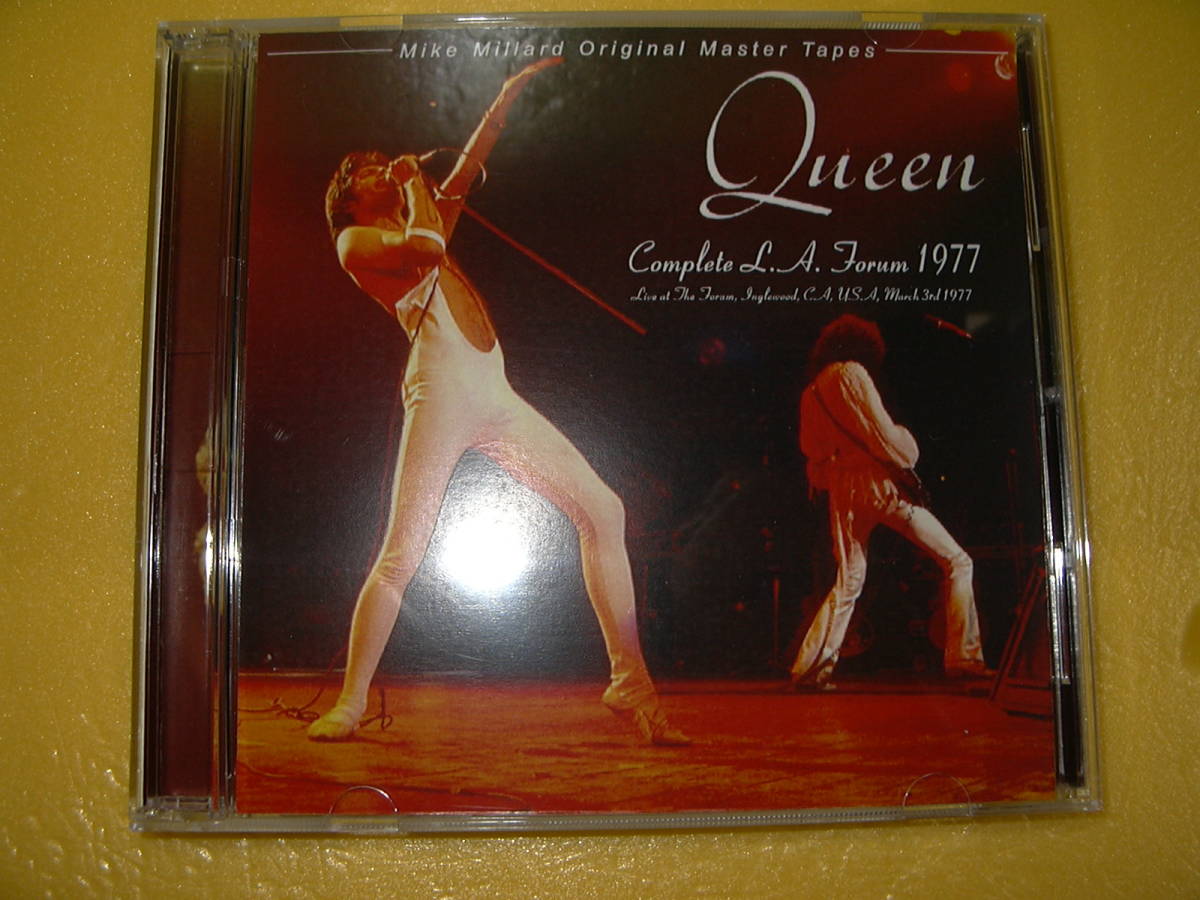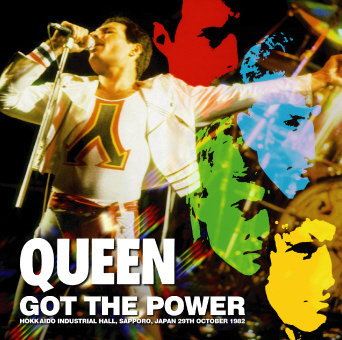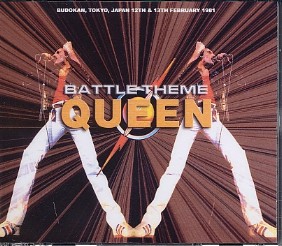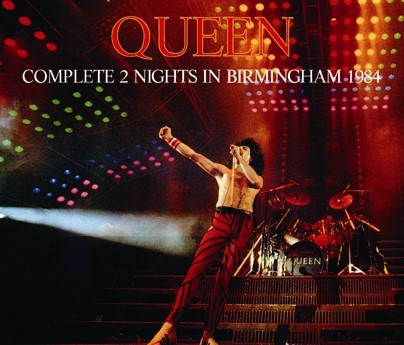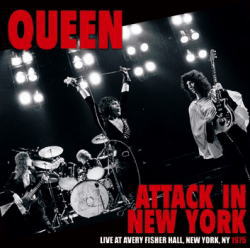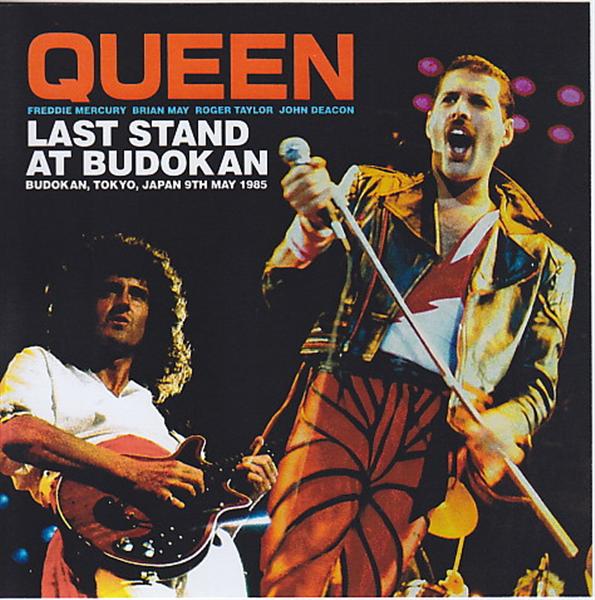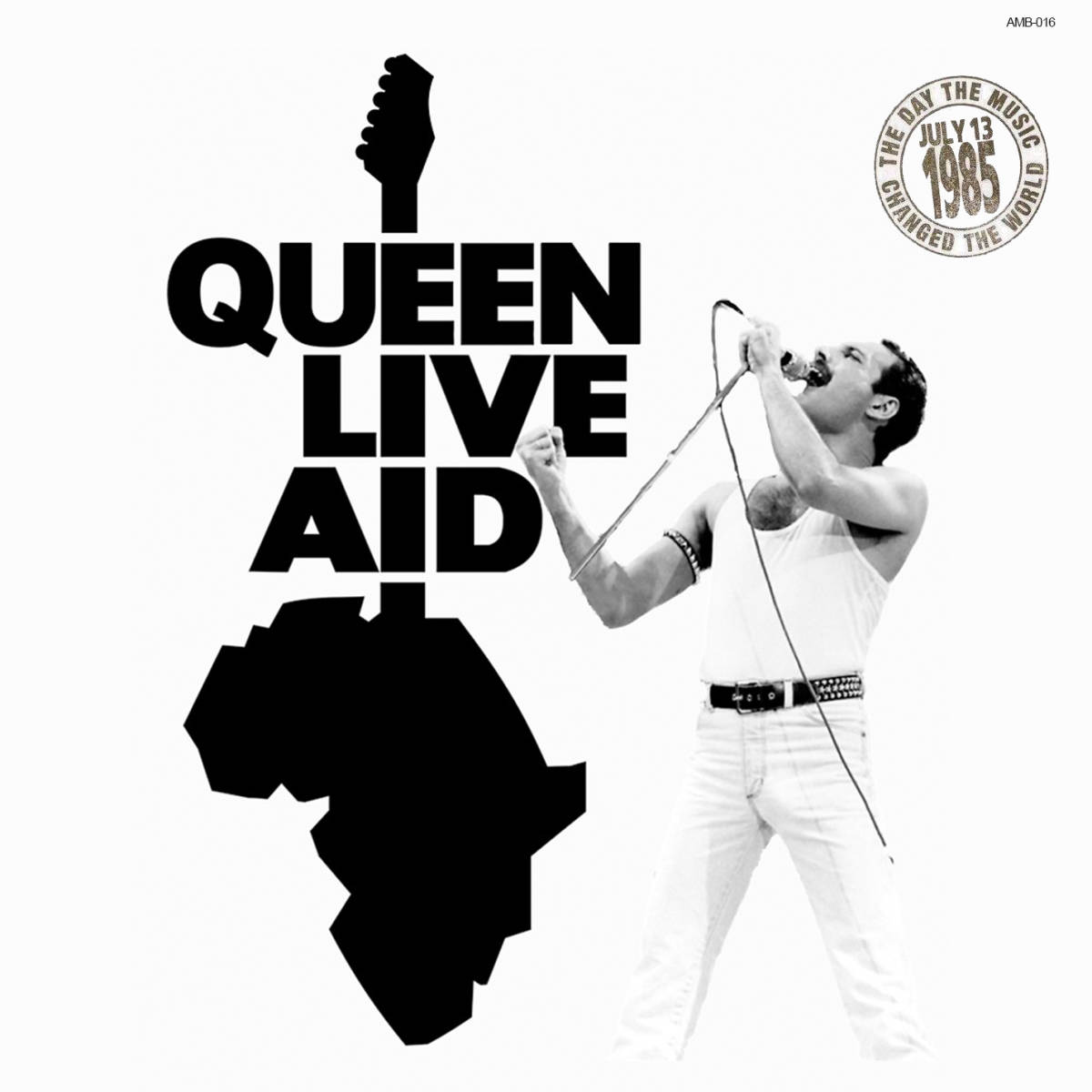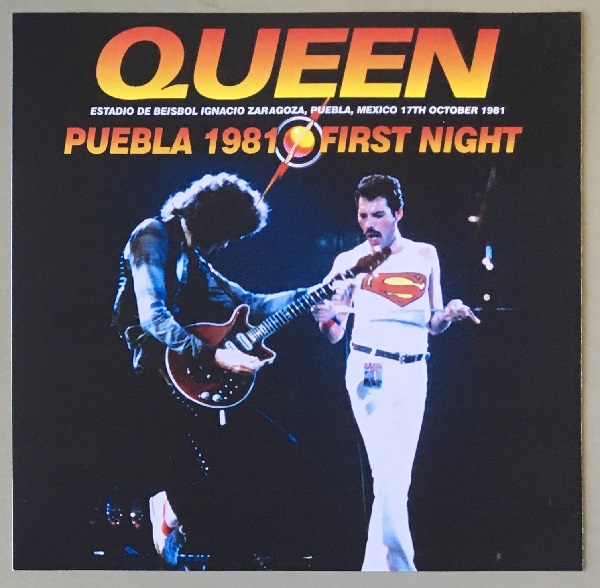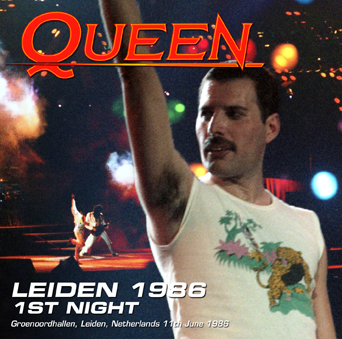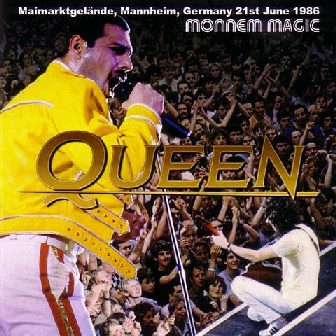 - - - - - A - - - - -
A Day At Ahoy Hall 2cdr (Breakdown) [Rotterdam 77]
A Day At The Coliseum 2cdr (Breakdown) [Ohio, USA 77]
A Day At The Boston 2cdr (Abisu Rec) [Boston 76]
A Day At The Bristol 2cdr (Breakdown) [Bristol 77]
A Day At The Empire 2cdr (Breakdown 794) [Liverpool 77]
A Day At The Garden 2cdr (Uxbridge 047) [New York 77]
A Day At The Garden 2cdr (Breakdown) [New York 77]
A Day At The...Master Reel 2cdr (Breakdown) [Seattle 77]
A Night At Boston 2cdr (Metal Sword) [Boston 76]
A Night At Dundee 2cdr (Not on label) [Dundee 75]
A Night At The Empire 3cdr (not on label) [Liverpool 75]
A Night At The Nagoya 1976 2cdr (LL 050) [Nagoya 76]
A Night In Santa Monica 2cdr (Breakdown 768) [Santa Monica 76]
Action This Night 2cdr (Uxbridge 048) [Boston 82]
Ain't Gonna Play Sun City 2cdr (DQAP-001A/B) [Sun City 84]
All That Jazz 4cdr (Uxbridge) [New York 78]
An Opera Rendezvous 1cdr (EOS 105) [London 75]
At Last Budokan 2cdr (Masterport 014) [Tokyo 85]
Attack In New York 1cdr (Breakdown) [New York 75]
- - - - - - - - B - - - - - - -
Back To The Opera 2cdr (Eye Of The Storm) [Boston 76]
Battle In Essen 2cdr (Uxbridge 467) [Essen 80]
Battle Theme 4cdr (Trial) [Tokyo 81]
BBC 1975 (Young Jockey Edition) 1cdr (not on label) [London 1975]
BBC Sessions: Master Reel Versions 1cdr [BBC studio recording]
Berlin '78 2cdr (Trail 208 [Berlin 78]
Berlin Hero 2cdr (Uxbridge) [Berlin 80]
Best Chat 2cdr (Uxbridge) [Vienna 82]
Best Of Cologne 1cdr [Cologne 74]
Bonsoir Magic In Frejus 2cdr (Breakdown) [Frejus 86]
Boston 1975 Late Show 1cdr (Uxbridge 1504) [Boston 75]
Boston Rhapsody 2cdr (Breakdown) [Boston 76]
Breakthrough Area 2cdr (not on label) [London 73 & 74, Portland 74]
Broadcasts 1cdr (not on label) [BBC studio 77 & Munich 79]
Brussels 1980 2nd Night 2cdr (not on label) [Brussels 80]
Brussels 1982 2nd Night 2cdr (Uxbridge) [Brussels 82]
Brussels 2 Nights 1982 3cdr (Breakdown 824) [Brussels 82]
Brussels Magic 2cdr (Uxbridge) [Brussels 86]
Brussels Magic 2cdr (-no label-) [Brussels 86]
Budapest 1986 Complete 2cdr (Uxbridge) [Budapest 86]
Budokan 1979 5th Night (uncirculated master) 2cdr (no label) [Tokyo 79]
Budokan 1981 3rd Night 2cdr (Uxbridge) [Budokan 81]
Budokan 1985 1st Night 2cdr (Uxbridge) [Budokan 85]
Buenos Aires 1981 2cdr (WR 062) [Buenos Aires 81]
Buenos Aires 1981 AM Radio Broadcast 2cdr (Uxbridge 1088) [Buenos Aires 81]
- - - - - - - - - - C - - - - - - - -
Captain Berlin 2cdr (Uxbridge) [Berlin 79]
Chicago 1982 1st Night 2cdr (Uxbridge 589) [Chicago 82]
Chicago Stadium 1978 2cdr (EOW-017/018) [Chicago 78]
College Park 1977 2cdr (Uxbridge) [Maryland 77]
Complete 2 Nights In Birmingham 1984 4cdr (Breakdown 744) [Birmingham 84]
Complete Edinburgh 1982 4cdr (Uxbridge 912) [Edinburgh 82]
Complete L.A. Forum 1977 2cdr (JM 513) [Los Angeles 77]
Complete Show From Zurich 2cdr (Breakdown) [Zurich 82]
Concerto a Milano 2cdr (Breakdown 703) [Milan 84]
Crazy For Madison 2cdr (Breakdown) [New York 82]
Crazy In New Castle 2cdr (Breakdown ) [Newcastle 79]
Crazy Space 2cdr (Breakdown 48) [Edinburgh 82]
- - - - - - - D - - - - - - -
Definitive Tokyo Final 1985 2cdr (Not On Label) [Tokyo 85]
Demos Space 1cdr (not on label) [Studio demos 82-91]
Detroit 1977 1st. Night 2cdr (Uxbridge 646) [Detroit 77]
Detroit Rock You 2cdr (Breakdown 681) [Detroit 77]
Direct Reel Rock 2cdr (Gypsy Eye Project) [Sao Paulo 81]
District Public Performance 2cdr (Happyweed Prod. 2003) [Sendai 76]
Doin' Alright Scotland 2cdr (Breakdown) [Dundee 75]
Dominates Germany 2cdr (Trail 289) [Frankfurt 82]
Down Under 1985 2cdr (Uxbridge) [Melbourne 85]
Down Under Pressure 2cdr (Breakdown 504) [Melbourne 85]
Dreamers Oakland 2cdr (Breakdown) [Oakland 78]
Dundee 1975 2cdr (Uxbridge) [Dundee 75]
- - - - - - - - - E - - - - - - -
Early Battle 1cdr (Breakdown) [Portland, USA 74]
Electric Magic 2cdr ('On Stage') [Knebworth 86]
Empire Strikes Live 3cdr (Breakdown) [Liverpool 75]
En Concierto 2cdr (Breakdown) [Madrid 86]
European News Of The World Tour 2cdr (Breakdown) [Sweden & USA 77]
Evening Falls 2cdr (not on label) [Osaka 76]
- - - - - - - - - F - - - - - - - -
Fatal Attraction 2cdr (Uxbridge) [Okayama 75]
Final Budokan Nights 3cdr (Uxbridge) [Tokyo 85]
Finest Hour 6cdr (Uxbridge) [Birmingham 84]
First Night At The Judo Arena 2cdr (Breakdown) [Tokyo 75]
First Tokyo Tapes 2cdr (not on label) [Tokyo 75]
First Washington Attack 1cdr (Breakdown 833) [Washington 75]
First Yokohama Night 1cdr [Yokohama 75]
Flash Alive 2cdr (Shelter) [London 80]
Flash Budokan Attack 2cdr (Breakdown) [Tokyo 81]
Flash In Space 2cdr (Breakdown 75) [Montreal 82]
Flash To The Show 2cdr (Breakdown) [Essen 80]
First American Tour 1cdr (Breakdown) [Portland, USA 74, BBC 77]
Freddie Was Here 2cdr (Masterport 013) [Tokyo 81]
From The Beeb To Tokyo 1cdr (WR 194) [BBC session 73 & 77]
- - - - - - G - - - - - -
Get Down 2cdr (not on label) [Osaka 82]
Glasgow 1977 2nd Night 1cdr (not on label) [Glasgow 77]
Glasgow 1979 2nd Night 2cdr (Uxbridge 1201) [Glasgow 79]
Golders Green 1973 Longest version 1cdr (not on label) [London 73]
Got The Power 2cdr (Uxbridge) [Sapporo 82]
- - - - - - - - - H - - - - - - - - -
Hamburg 1982 2cdr (Uxbridge 801) [Hamburg 82]
Hangman In Milwaukee 1976 2cdr (Uxbridge) [Milwaukee 76]
Hello Paris 2cdr (Breakdown 25) [Paris 80]
Hot America On Fire 2cdr (Breakdown 65) [Oakland 82]
Hot Frankfurt Space 2cdr (Breakdown) [Frankfurt 82]
Hot Night In Edinburgh 2cdr (JRM 151) [Edinburgh 82]
Hot Space In Cold Place 2cdr (Breakdown 28) [Sapporo 82]
Hot Space The Spectrum 2cdr (Breakdown 770) [Philadelphia 82]
Hot Space Tour '82 2cdr (NSU 1764/ 65) [New York 82]
Hottest Leeds 2cdr (Uxbridge) [Leeds 82]
Houston News 2cdr (Eye Of The Storm) [Houston 77]
Hyde Park 1cdr (NSU) [London 76]
- - - - - - - - - - I - - - - - - - - -
Interview In Japan 1975 & 1976 1cdr (Uxbridge 1582)
In The Court Of The Killer Queen 2cdr (EOS 100) [London 77]
Irish Magic Castle 2cdr/ 1dvdr (Uxbridge 290) [Dublin 86]
Is This The World Life 2cdr (Breakdown) [Stuttgart 84]
- - - - - - - J K - - - - - - -
Jazzin' For Deutschland 2cdr (Breakdown 10) [Berlin 79]
Just Hoople'n' Queen 2cdr (Breakdown) [Rode Island 74]
Kanazawa 1979 2cdr (Uxbridge) [Kanazawa 79]
Kassel 1982 2cdr (Uxbridge) [Kassel 82]
Kick In Your Heads 1cdr (Breakdown 02) [Bradford 74]
Killer Queen & Bohemian Rhapsody 2cdr [studio 74/75]
Killers In Toronto 2cdr (Breakdown) [Toronto 78]
King Of Impossible 2cdr (Uxbridge) [Tokyo 81]
Knebworth Park 1986 1cdr (WR 1123) [Wembley, London 86]
Køln Open Air 86 3cdr (Uxbridge 096) [Cologne 86]
- - - - - - - L - - - - - -
Last Live In Japan 85 2cdr (WR 922) [Tokyo 85]
Last Show In The Arena 2cdr (Breakdown) [London 84]
Last Stand At Budokan 2cdr (not on label) [Tokyo 85]
Lazing On A Sunday Evening 1cdr (no label) [Tokyo 76]
Leather Attack 2cdr (Trail 325) [Toronto 78]
Leiden 1980 2cdr (Uxbridge 741) [Leiden 80]
Leiden 1982 2nd Night 2cdr (Uxbridge) [Leiden 82]
Leiden 1984 2cdr (Black Pearl) [Leiden 84]
Leiden 1984 2cdr (Uxbridge 782) [Leiden 84]
Leiden 1986 1st Night 2cdr (Uxbridge) [Leiden 86]
Let Me Entertain USA 3cdr (Breakdown) [Philadelphia 78]
Let Us Entertain Japan 2cdr (Breakdown 30) [Tokyo 79]
Live Aid 1cdr (AMB 016) [London 85]
Live Aid 1cdr (Majestic) [London 85]
Live Aid 1cdr (MFT 18012) [London 85]
Live At Drammen Norway 1982 2cdr (Breakdown) [Norway 82]
Live At Hyde Park 1cdr (MFT 18013) [London 76]
Live At L.A. Forum 1977 1cdr (Breakdown 740) [Los Angeles 77]
Live At Leeds 2cdr (Breakdown) [Leeds, UK 82]
Live At The Long Beach Arena 2cdr (Breakdown) [Long Beach Arena 77]
Live At Super Bowl 1984 1cdr (Gypsy Eye Project) [Sun City 84]
Live At Wembley Arena 1978 2cdr (Breakdown) [London 78]
Live For The Champions 1cdr (Crown Jewels) [London 77]
Live In Japan 4cdr (Red Special 18001) [Tokorozawa 82]
Live In Seattle 2cdr (Galaxy Rec) w/Thin Lizzy [Seattle 77]
Live Under Pressure 2cdr (Breakdown 27) [Stockholm 82]
Live Works In Paris 1984 2cdr (Breakdown 742) [Paris 84]
Liverpool 1977 2cdr (Uxbridge) [Liverpool 77]
Liverpool 1979 1st Night 2cdr (Uxbridge 1206) [Liverpool 79]
Long Beach 1977 2cdr (Mike Millard) [Long Beach Arena 77]
Long Beach 1977 1st Night 2cdr (JM 565) [Long Beach Arena 77]
Look Back In Anger 2cdr (Trail 298) [Oakland 80]
Los Angeles Forum 1977 2cdr (NSU 4010/ 11) [Los Angeles 77]
Lost At The Beeb 1cdr (Breakdown 25) [BBC studio 73-77]
Love Is All Your Need 2cdr (RE 0014) [Tokyo 85]
Loving Swiss Tonight 2cdr (Breakdown 514) [Zurich 80]
- - - - - - M - - - - - -
Madison 1977 2cdr (Uxbridge 1577) [Madison, Wisconsin, 77] CDR 1 = Cheap Trick
Madison Square Garden 4cdr (NSU) [New York 78]
Madison Square Garden 1978 1st. Day 2cdr (SFL 1212) [New York 78]
Madison Square Garden 1978 2nd. Day 2cdr (SFL 1213) [New York 78]
Madison Square Garden 1980 6cdr (Uxbridge 720) [New York 80]
Madison Square Garden 1982 2nd Night 2cdr (Uxbridge) [New York 82]
Madrid 1986 2cdr (Uxbridge 1096) [Madrid 86]
Magic In Spain 2cdr (Abyss QNA 13862306) [Madrid 86]
Make a Night To Remember 2cdr (Breakdown) [Dundee 75]
Manchester 1974 1cdr (Not on label) [Manchester 74]
Manchester Night At The Opera 2cdr (Breakdown) [Manchester 75]
March Of The Bohemian Queen 1cdr (Eye Of The Storm) [Studio 75 & 76]
March Of The Champion Queen 1cdr (EOS 556) [Studio 77-80]
March Of The Killer Queen 1cdr (Eye Of The Storm 467) [Studio demo etc 72 - 74]
March Of The Magic Queen 1cdr (Eye Of The Storm 469) [Studio demo etc 83 - 86]
March Of The Space Queen 1cdr (Eye Of The Storm) [Studio demo etc 79 - 83]
Medieval Queen 2cdr (Uxbridge 215) [Bristol 77]
Melbourne 1985 2cdr (Trail 190) [Melbourne 85]
Melbourne 1985 'Uncut & remaster' 2cdr (no label) [Melbourne 85]
Memorial Gym 6cdr (Uxbridge 020) [Fukuoka 79]
Mexican Gluttons For Punishment 2cdr (Breakdown) [Mexico 81]
Milton Keynes 1982 2cdr (not on label) [Milton Keynes 82]
Milton Keynes 1982 'Collectors Edition' 2cdr 1dvdr (Uxbridge 997) [Milton Keynes 82]
Milwaukee 1980 2cdr (EOW 015/016) [Milwaukee 80]
Monnem Magic 2cdr (Trail 326) [Mannheim 86]
Montreal 1980 1cdr (Uxbridge) [Montreal 80]
Montreal 1981 2cdr (not on label) [Montreal 81]
More Complete Cologne 1979 2cdr (Uxbridge) [Cologne 79]
More Complete Toronto 1978 2cdr (Uxbridge) [Toronto 78]
Morumbi Stadium 1981 1cdr (WR 1009) [Sao Paulo 81]
MSG First Show 2cdr (Breakdown) [New York 77]
MSG Two Nights 4cdr (Breakdown) [New York 77]
Multi Track Sampler 1cdr ['We Will Rock You' & 'We Are The Champions']
Munich 1982 1st. Night 2cdr (Uxbridge) [Munich 82]
- - - - - - - - - - N O - - - - - - - -
Need Your Lovin' Mexico 2cdr (Breakdown) [Mexico 81]
Newcastle 1979 1st Night 2cdr (Uxbridge 1205) [Newcastle 79]
Newcastle 1979 2nd Night 2cdr (Uxbridge 941) [Newcastle 79]
News Around The World 2cdr (EOS 109) [Japan 79]
North Calling 2 cdr (not on label) [Sapporo 82]
Oakland 1982 2cdr (Uxbridge) [Oakland 82]
Oakland Jazz 2cdr (Uxbridge) [Oakland 78]
Opera House Rock 1cdr (Breakdown 73) [Manchester 73]
Operatic Rhapsody 2cdr (Uxbridge) [Nagoya 76]
Oxford 1973 1cdr (not on label) [Oxford 73]
- - - - - - P Q - - - - - -
Paris 1982 2cdr (Uxbridge) [Paris 82]
Paris 1984 2cdr (Uxbridge) [Paris 84]
Perfect Game 2cdr (Uxbridge 117) [Hartford 80]
Philadelphia 1982 2cdr (Uxbridge) [Philadelphia 82]
Phoenix 1980 1cdr (Uxbridge) [Phoenix 80]
Play At Paris 2cdr (Breakdown) [Paris 82]
Play At The Vienna 2cdr (Breakdown) [Vienna 82]
Play Flash Game 2cdr (Uxbridge) [Tokyo 81]
Play The Live Games 2cdr (Breakdown 052) [Hartford, USA 80]
Portland Expo +Rainbow Theatre 1974 1cdr (EOW 011) [Portland & Rainbow 74]
Procession 1973 1cdr (Eye Of The Storm) [London 73]
Providence 1978 2cdr (Uxbridge 758) [Providence, USA 78]
Providence Attack 2cdr (Uxbridge 401) [Providence 80]
Providence Killers 2cdr (Breakdown) [Providence, USA 80]
Puebla 1981 First Night 2cdr (not on label) [Puebla 81]
Queen Zone 1cdr (Breakdown) [Bradford, UK 74]
Queen's Last Stand 1985 2cdr (not on label) [Osaka 85]
- - - - - - R - - - - - -
Races At The Forum 2cdr (Breakdown 777) [Los Angeles 77]
Rainbow 1974 Three New Sources 2cdr (not on label) [London 74]
Rare Live 1977 U.S. Tour 2cdr [Maryland 77]
Rare Sessions 1 cdr (WR 1024) [BBC Sessions]
Return To Japan 1976 3cdr (not on label) [Sendai 76]
Rhapsody In Boston 2cdr (HSD 002) [Boston 76]
Rhapsody In White 2cdr (Uxbridge) [Manchester 75]
Richfield 1977 2cdr (Uxbridge) [Cleveland 77]
Right, This Is For You 2cdr/ 1dvdr (Uxbridge) [Brussels 84 & Vienna 84]
Right Up Front 2cdr (Breakdown) [Vancouver 78]
Rock In Rio 2cdr (not on label) [Rio 85]
Rock You Gymnasium 2cdr (Breakdown) [Yamaguchi 79]
Rock You In The Garden 2cdr (Breakdown) [New York 77]
Rocks New York 4cdr (Trail 220) [New York 77]
Rotterdam 1979 2 Nights 3cdr (Breakdown 801) [Rotterdam 79]
Royal Opera Comes To Japan 2cdr (not on label) [Tokyo 76]
- - - - - - S - - - - - -
Saarbrucken Festival 1979 2cdr (Uxbridge 1172) [Saarbrucken 79]
Santa Monica Civic Center 2cdr (NSU 2059/60) [Santa Monica 76]
Scotland Rhapsody 2cdr (Breakdown) [Glasgow 75]
Second Night At Wembley 1984 2cdr (Breakdown) [London 84]
Seibu Stadium 1982 2cdr (not on label) [Tokorozawa 82]
Seibu Stadium 1982 'Uncirculated Master' 1cdr (not on label) [Tokorozawa 82]
Seibu Stadium 1982 Uncirculated Master 1cdr (not on label) Different to above [Tokorozawa 82]
Seibu Stadium 1982 'Original Audience Recording' 3cdr (not on label) [Tokorozawa 82]
Shake That Thing 2cdr (Trail 246) [Norway 82]
Sheer Dragon Attack 2cdr (EOR PRK 109) [Osaka 85 or Tokyo 85 ?]
Sheer Heart Attack (Japan Tour 1975) 1cdr (Phonix) [Kobe 75]
Sheffield Live Attack 2cdr (Breakdown) [Sheffield 74]
Steel City Heart Attack 2cdr (not on label) [Sheffield 74]
Sun City 1cdr (not on label) [Sun City 84]
Swedish Grace Show 2cdr (Breakdown) [Stockholm 78]
Swedish Magic Night 4cdr (Uxbridge) [Sweden 86]
- - - - - - T - - - - - -
Tear It Up 2cdr (Blacksheep BS 10/11) [Tokyo 85]
The Battle 2cdr (Phoenix) [Budokan 76]
The Battle Of Brussels 2cdr [Brussels 80]
The Complete Concert For Kampuchea 2cdr (EOS 562 S) [London 79]
The Concert For Kampuchea 1cdr (EOS 562) [London 79]
The First Jazz 2cdr (Breakdown064) [Dallas, USA 78]
The Forum Master Tape 1977 2cdr (No label) [Los Angeles 77]
The Game Tour 1981 2cdr (WR 966) [Caracas 81]
The Hague 1974 1cdr (Uxbridge 1417) [Hague, Holland 74]
The Last Concert In Japan 2cdr (Masterport 076) [Osaka 85]
The Magic Tour 1986 2cdr (WR 755) [Mannheim 86]
The Miracle Session 1cdr (WR 118) [studio 88-90]
The Prophecy 2cdr (Trial 098) [Sendai 76]
The Queen Special 1cdr & 1dvdr (Uxbridge 935) [London 79]
The Summit Houston Texas 2cdr (NSU 2061/62) [Houston 77]
The Works Tour '84 2cdr (WR 1211) [Sun City 84]
There Ain't No Sanity Clause 1cdr (Masquerade 026) [London 75]
To Behave Perfectly 2cdr (Uxbridge 142) [Paris 78]
Tokyo Japan 3rd 2cdr (Phoenix Rec) [Tokyo 85]
Trick Master 4cdr/ 1dvdr (Trail) [Manchester, UK 86]
Trust In One Another 4cdr (Trial) [Wembley 84]
Toledo 1977 1cdr (Non label) [Toledo 77]
Toronto November 1977 2cdr (Uxbridge) [Toronto 77]
Two Magic Nights 3cdr (Breakdown 07) [Vienna 86]
Two Nights Of Magic 2cdr (Breakdown 747) [Leiden 86]

- - - - - - U V W X Y Z - - - - - - -
Unreleased 5cdr (NSU) [Various recordings]
Up Field Tapes / Budokan Vol 1. 4cdr (STCD 19020) [Budokan 79]
Up Field Tapes / Budokan Vol 2. 4cdr (STCD 19021) [Budokan 79]
Up Field Tapes / Makomanai Ice Arena 4cdr (STCD 19022) [Sapporo 79]
Vallecano Rock In Madrid 2cdr (Breakdown) [Madrid 86]
Vienna 1978 2cdr (Uxbridge) [Vienna 78]
Vienna 1982 2cdr (Blue-U 235) [Vienna 82]
Wembley 1978 Final Night 2cdr (Uxbridge) [Wembley 78]
Wembley Arena 1984 Final Night 2cdr (Uxbridge) [London 84]
Wembley Stadium 1986 1cdr (not on label) [Wembley 86]
White Christmas 2cdr (Uxbridge) [Los Angeles 77]
White Night At The Races 2cdr (Breakdown 061) [Stockholm 77]
Wurzburg 1982 2cdr (Uxbridge) [Wurzburg 82]
Yoyogi 1985 2cdr (not on label) [Tokyo 85]
Zurich 1980 2cdr (Uxbridge) [Zurich 80]
Zurich 1986 'Complete' 2cdr (Not On Label) [Zurich 86]
Zurich News 4cdr (TRAIL) [Zurich 78]