Label:
True Bootleg Production
Country:
Europe.
Released:
March 2022.
Recorded:
Hammersmith Odeon, London England, December 26th 1979.
Sound:
Audience recording.
Cover:
Leather wrapped slipcase with leather wrapped cover on versions from 1-20.
Leather wrapped cover, red or blue leather on versions from 21-130. No slipcase.
Leather wrapped slipcase with velvet wrapped cover on versions from 131-180.
Comments:
Limited edition of 180 number copies with various cover versions.
No. 1- 20 Test pressing Edition

. White slip case & album, black vinyl. Black vinyl.
No. 21 - 130 Leather Edition. Album cover wrapped with leather, red or blue cover version. RED vinyl. 55 of each cover version. Total 110 copies.




No. 131 - 180 Velvet Edition

. Slip case wrapped with black leather, album cover wrapped with black velvet. WHITE vinyl).


All comes with tri fold-out cover.
Roots: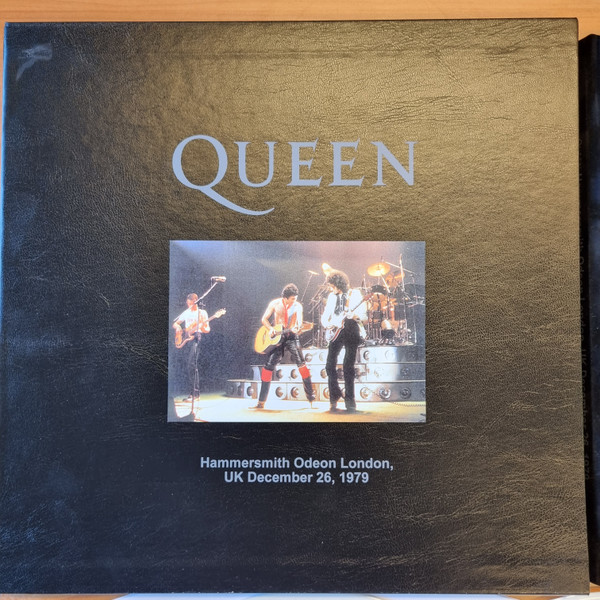 Front cover slipcase.
SIDE 1
Intro: Thunder & Lighting

(tape)


Jailhouse Rock
We Will Rock You

(fast)


Let Me Entertain You


Somebody to Love

SIDE 2
If You Can't Beat Them
Mustapha
Death on Two Legs
Killer Queen
I'm in Love With My Car
Get Down, Make Love

SIDE 3


You're My Best Friend


Save Me
Now I'm Here
Don't Stop Me Now


SIDE 4
Spread Your Wings
Love of My Life
'39
Keep Yourself Alive
Drum solo ~ Guitar Solo
Silent Night

(acoustic guitar solo by Brian)




SIDE 5
Brighton Rock

(ending)


Crazy Little Thing Called Love
Bohemian Rhapsody


SIDE 6


Tie Your Mother Down




Sheer Heart Attack




We Will Rock You




We Are the Champions




God Save the Queen



| | |
| --- | --- |
| | |
| No. 21-130. Red or blue leather, RED vinyl on all disc's. | No. 131-180. Black velvet in black leather slipcase edition. |
| | |
| --- | --- |
| | |
| No. 1-20. Test Pressing version. | Inside of tri fold-out cover. |
Back to bootleg vinyl
Back to MAIN PAGE
Front on leather slipcase
Back on leather slipcase
Front on album
Back on album
T
E
S
T

P
R
E
S
S
V
E
L
V
E
T
L
E
A
T
H
E
R
L
E
A
T
H
E
R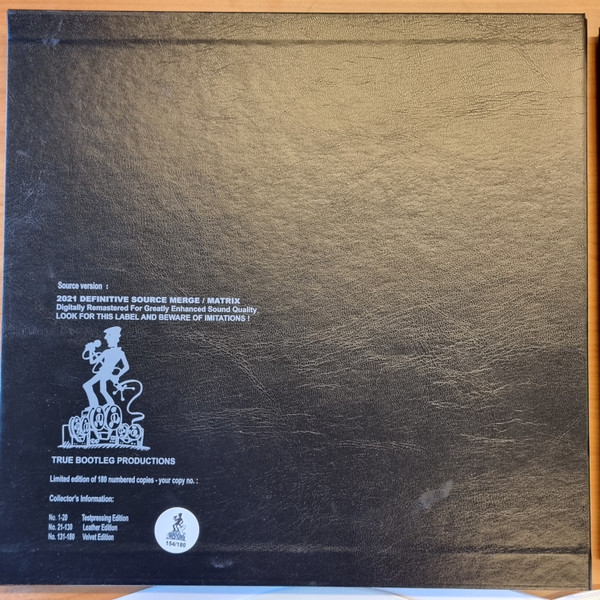 Back cover slipcase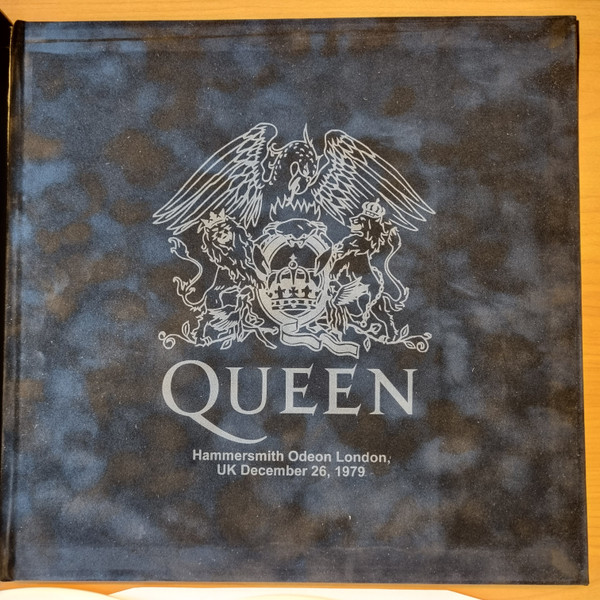 Front cover in black velvet.

Back cover in black velvet.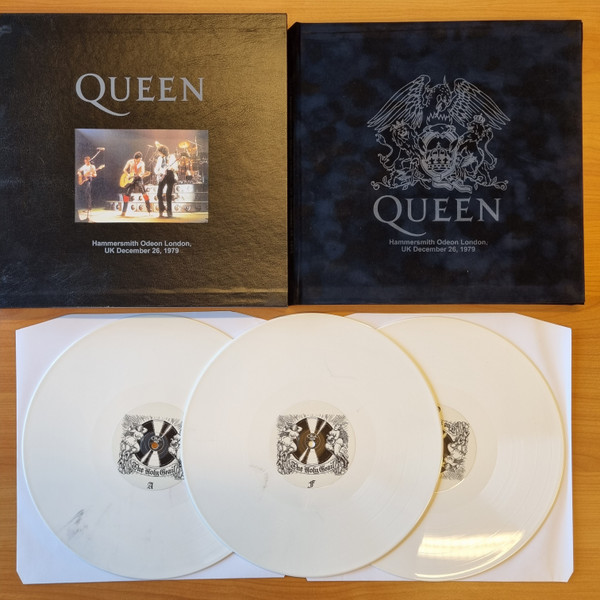 Front slipcase, velvet album & white vinyl's.

----------------------------------------------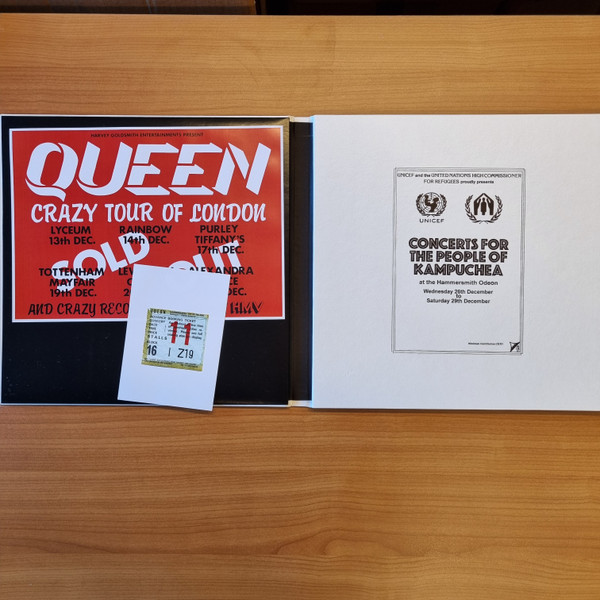 Inside test pressing cover.